Welcome to MURF'S MALLARD Duck and Goose Calls!
Founded in 1989 the Murf's Mallard Company opened its doors to offer sportsmen the world over the finest musical instrument quality Duck and Goose calls money can buy. Calls made in the same tradition as legendary call maker Emery Mitchell of Iverson Duck Calls.

By starting with the finest materials available, from our hand selected Exotic Woods to our Superlative Cast Acrylic Rods, each call is carefully and skillfully turned one piece at a time bringing to you the finest hunting calls available anywhere.

We invite you to join the Murf's Mallard family.


Audie J. Murphy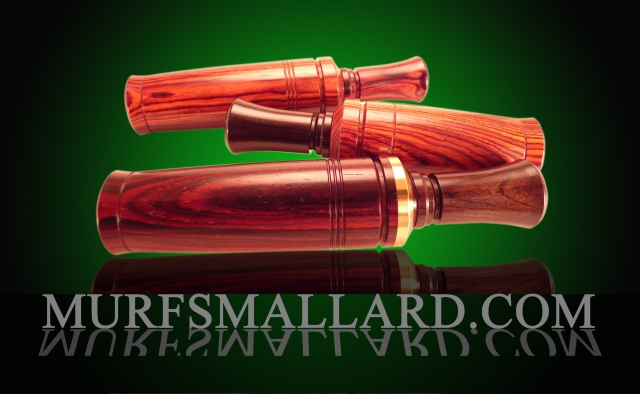 We didn't invent the Duck Call, we are just perfecting it, one call at a time...





Latest News

12/07/14
New Competition / Field Call


10/15/14
25th Anniversary Call




10/10/14
Fine Hand Checkering
We are currently offering Fine Hand Checkering on all of our wooden calls (even our whistles). Our checkering is done entirely in-house by highly skilled hands at 20 LPI (lines per inch).



Hand checkering is a very time consuming and labor intensive process which lends itself to its high price, but adds such a thing of beauty to a fine wood call (perfect for a gift or a loved one).

Acrylic Whistles Now Available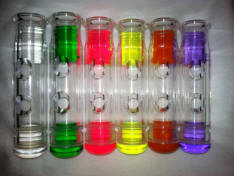 July, 2012
Murf's Mallard is proud to introduce our new All Acrylic Whistle. Like our wooden version, the new all acrylic whistle exhibits the same variable tone design while retaining the unsurpassed quality and sound our customers demand!
<![if !vml]>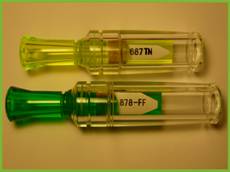 <![endif]>

Murf's Mallard is introducing two new acrylic duck calls in 2011.
Modeled after our time-proven Field & Timber calls, our acrylic calls are painstakingly designed, crafted and tested entirely in-house resulting in the unsurpassed quality and sound our customers demand!




03/02/11
Acrylic Calls
We are currently in the final stages of perfecting our line of calls in an all acrylic version. Our acrylic calls will retain the qualities, craftsmanship and lifelike sound that you have come to expect from us for nearly 22 years.


01/04/11
We have moved!
We are just getting our shop setup again, after moving from Marysville to nearby Yuba City, CA. Our new address is reflected below at the bottom of this page. If you should have any questions or concerns please feel free to call or drop us a line.